The international Fujitsu Cup semifinals took place in Tokyo, Japan, with three players from South Korea and one from China.
The last Japanese players were eliminated in the quarter-finals, when Kono Rin had lost to Park Yeonghun and Yamashita Keigo had lost to Lee Changho.
The last year winner, Gu Li of China, and the player with the best international results during the past year, was eliminated earlier by Kono Rin.
In one semifinal Lee Changho took revenge from Chang Hao, to whom he lost Chunlan Cup final by two straight losses, and won by 4.5 points.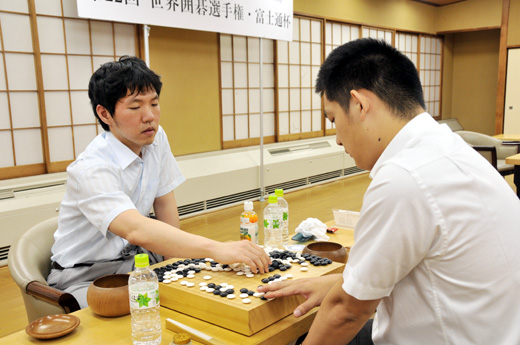 Game record is here. Lee Changho made use of some very interesting ladder-break – see move 20. It looks like modern Go is more and more open, and there are less and less "sacred cows" as far as good-bad shapes go, or as far as "not supposed to play this way" situations go.
loading
In the other semifinal, Kang Dongyun defeated Park Yeonghun by resignation.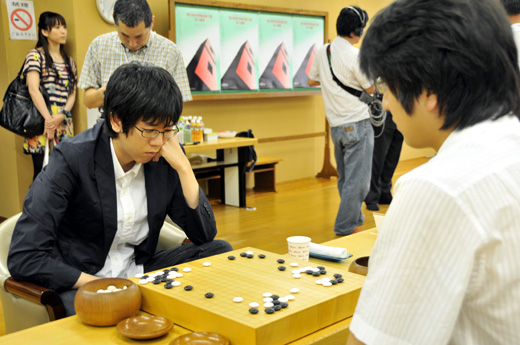 Here
is the game record.
loading
The one-game final between the two South Korea finalists, Lee Changho and Kang Dongyun, will be played on July 6th in Tokyo, Japan since Fujistsu, the sponsor of this tournament, is a Japanese company.
Complete tournament table here.