Choi Cheolhan won game four in Ing Cup, thus defeating Lee Changho 3 to 1 and winning the topmost international Go / Baduk competition.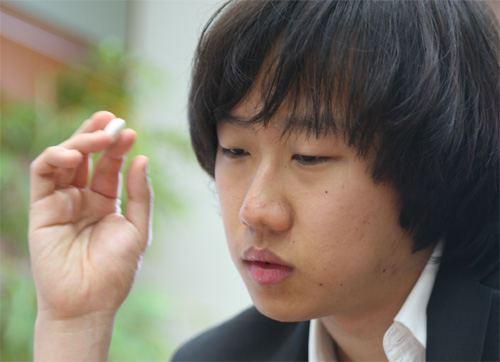 Choi Cheolhan qualified in the final of the previous Ing Cup as well, in 2004, but he lost to Chang Hao. This is Choi Cheolhan's first international win, as far as I know, although he has won several Korean championships and titles in the past, and in particular he has a good record against Lee Changho: he defeated Lee Changho 3:2 in the Guksu title and 3:1 in the Kisung title in 2004, and 3:0 in the Guksu title in 2005. He must have slowed down a bit after that, since his next titles only came this year, when besides this Ing Cup he also won Korean
Maxim Cup
. Here is a photo from the beginning of the game, with Go Seigen watching.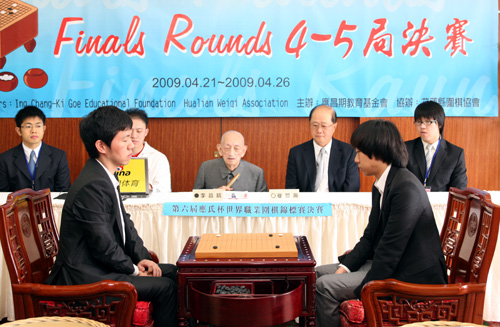 Here is the game record. A huge exchange took place with white's move 72.
loading
More photos
here
,
here
and
here
. Very nice English coverage and photos
here
,
here
,
here
and
here
.