Rui Naiwei and Cho Hye Yeon at the Female Myeongin prizegiving ceremony: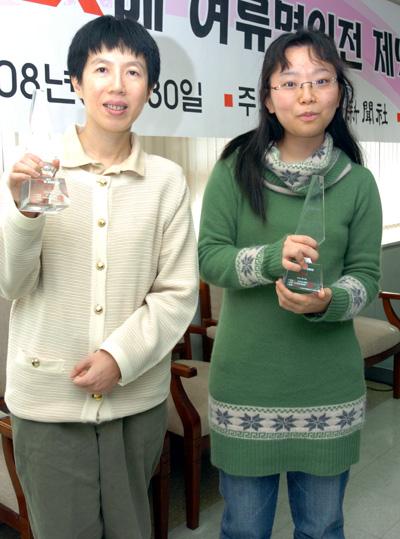 I already wrote an
entry about the final
. Also, a reminder that
Cho Hye Yeon has a very nice English blog
. She is actually the only professional player who keeps an updated blog in English – thank you for that, Hye Yeon! To point to just a few of her recent entries: there is an entry about
the mirror-Go strategy
, one about
what is to be insei in Korea
, and one about a
decline in Go / Baduk popularity in Korea
.