Umezawa Yukari (of
Hikaru-no-Go
fame) defended her Female Kisei title against Mukai Chiaki 2p with 2 straight wins.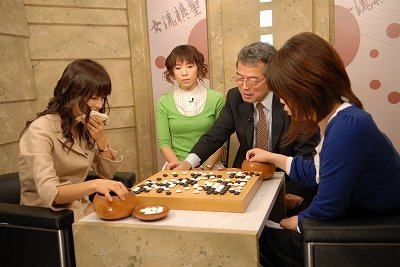 Ishida Yoshio 9p is participates in the game commentary after the second game in the picture above Here's the beginning of the game – click on the board to download the game record for the second and final game. (
Here's the game record for the first game.
)