Fenghuang is an exceptionally well-preserved ancient Chinese town, according to wikipedia, with unique ethnic languages, customs, arts and architectural remains of Ming and Qing styles.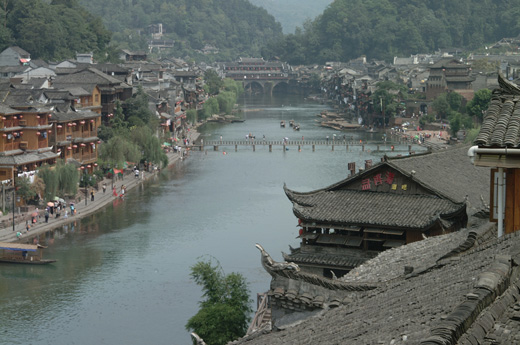 Fenghuang also has the largest Go board in the world and it hosts a match between two invited top professional players as part of a Go festival every two years. The two players are playing the game in a tower next to the board, while people costumed in black or white are moving on the huge board to mark the current position in the game.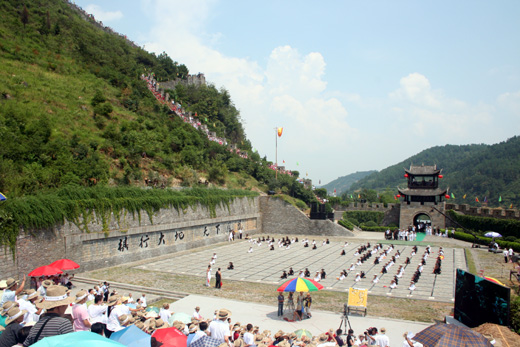 Besides the huge Go board, there are also statues of famous professional players – can you guess who is who?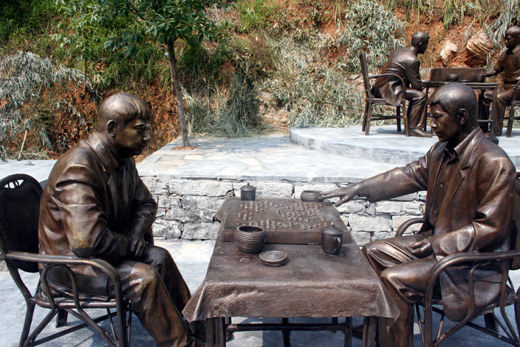 This year's match was between Lee Sedol of Korea and Gu Li of China. The game commentary, with analysis in great detail by Lee Hajin 3p, is broadcast in English on this youtube channel.