Gu Li won the 4th game of the BC Cup final and defeated Cho Hanseung 3:1. Gu Li won 5 different international championships this past year, compared to Lee Sedol's 2 and followed by Lee Changho and Choi Cheolhan with one each, so he is undeniably the most successful professional player by that measure. (
source
)
Here is Gu Li being interviewed after the match.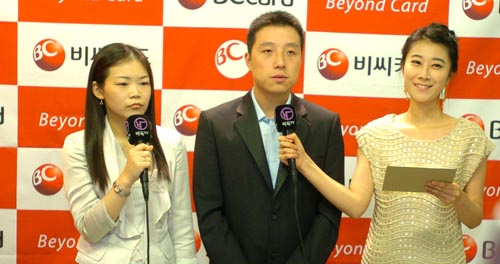 And here are two photos taken during the fourth game, and in the end.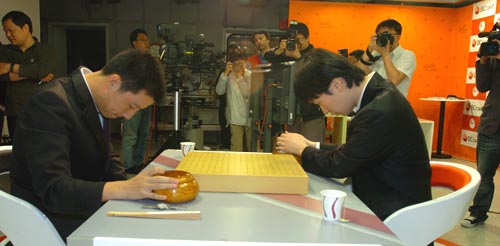 Here is the
game record of the fourth and last game
: Gu Li, playing black, won by resignation.
loading
You can find the tournament table for the BC Cup
here
.
Tags: bc cup, cho hanseung, gu li