Japan was eliminated from World Oza (Toyota-Denso Cup) in the semifinals when
Cho U 9p lost by resignation to Gu Li 9p
of China.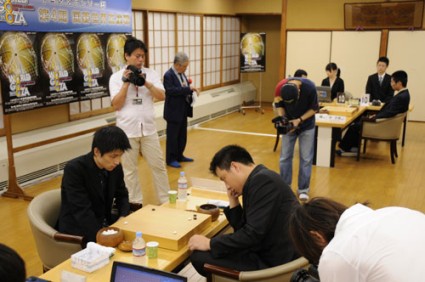 In the other semifinal game,
Piao Wenyao 5p defeated his countryman Xie He 7p
.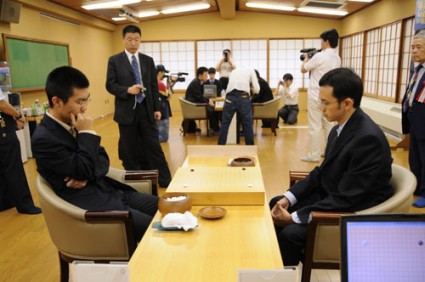 So the final will be played between the two Chinese players. Gu Li and Piao Wenyao will clash in a best-of-three match to be played on September 6th, 8th and 9th, also in Tokyo.
.