Archive for February, 2008
Wednesday, February 13th, 2008
I followed a live game on Cyberoro: Takemiya Masaki 9p against
Yamada Takuji 7p
. Yamada was an A-class insei when I became
insei in Japan
, then he soon won the pro qualification. We both lived in the "Igo Kenshu Center" (Go study center) for a while (so did Kato Keiko who is currently defending her Meijin title against Xie Yimin).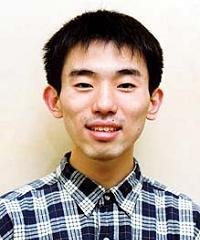 Yamada played 2 unusual moves against Takemiya in the beginning of the game. First White 8 is unusual (normally White plays hane below Black 7):
Then look at White 38: tsuke against the hoshi stone!
I guess somebody was in a quite inspired mood

It payed off for Yamada, since he won the game by 2.5 points.
Link to complete game record
.