I already wrote about
Chang Hao's (China) wins against Takao Shinji (Japan) and Lee Changho (Korea)
. That resulted in Japan being eliminated from Nongshim (Takao was the last member of Japan's team), and Korea being down to their last member, Park Yeonghun.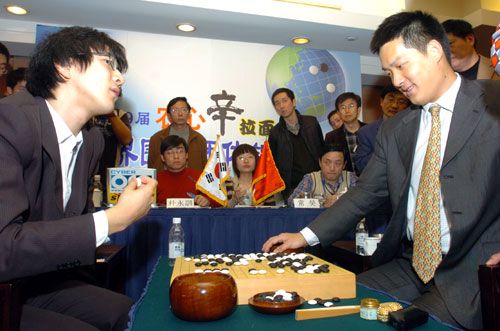 Chang Hao was unstoppable and he defeated Park Yeonghun too (game record
here
). Some interesting action happened in the upper right quarter of the board: first Black built a huge moyo there…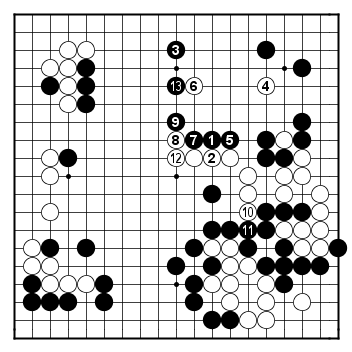 … then White managed to reduce it in a spectacular fashion, but Black kept enough of it to have a good lead.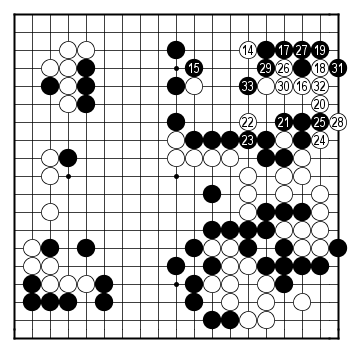 Chang Hao proved again that he is a great champion – I became his fan when he came to the WAGC in 1990 as the Chinese representative (he was 14) and he won with a perfect 8-0 score (that was my first WAGC as the Romanian representative).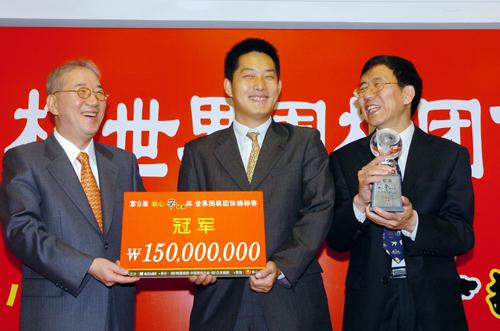 The final Chinese team member, Gu Li, didn't have to play a single game during this Nongshim Cup.
Tags: chang hao, china, japan, korea, nongshim, park yeonghun