Kisei game 4 started today
, it will conclude tomorrow. This is an important game: at 2-1 for Yamashita, one more win will bring him just one step away from defending his title against Cho. Here is the situation so far (click on the board image to download the game record). It is amazing how quickly the position turned into a non-standard variation in the lower-left corner.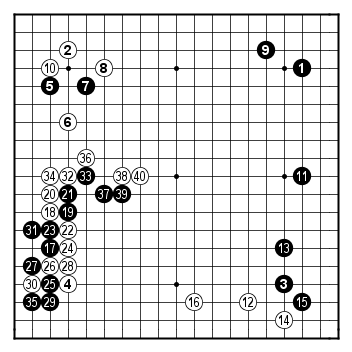 On a related note, Cho Hye Yeon 7p of Korea was wondering what did Cho Chikun think about during day one of game 3 (when only 25 moves were played). Read her wonderful "Only a matter of TIME" article – it is very interesting and informative with respect to (decreasing) time limits in professional tournaments.
Tags: cho chikun, cho hyeyeon, kisei, yamashita keigo