Kisei game 5 ended with Cho's 3.5 points victory
.
One of the most interesting parts of the game was the sacrifice that Cho (playing Black) made on the right side instead of living by playing in 3×3 (see the sequence shown in the next 2 diagrams): as a result, he got thickness into the center that translated later, among other advantages, into a quite large territory on the lower side.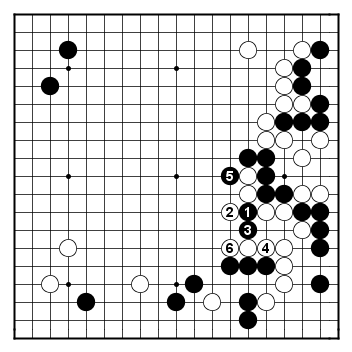 The score is now 3-2 for Yamashita. Next game is on March 12th.