In the first Go News of 2008, Rui Naiwei defeated Cho Hyeyeon in the first game of the 9th Female Myeongin (Korean equivalent of the Japanese Meijin). The link to the game record is
here
.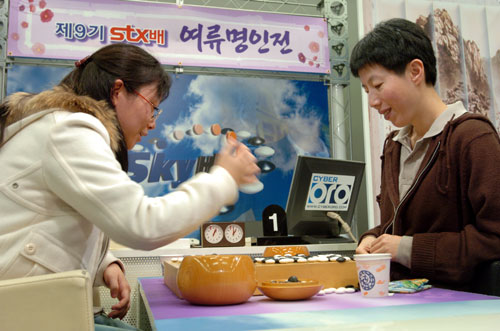 Rui Naiwei is already famous worldwide that she doesn't need any more introduction. About Cho Hyeyeon (with the alternative spelling: "Hye Yeon", as she writes on
her own English blog
) I wrote briefly
in another blog entry
. You can find more games of both players at
361points.com
by looking them up in
the players page
(partial names work too).
Tags: cho hyeyeon, korea, meijin, myeongin, rui naiwei